We Clean, Seal, Restore and Install New Pavers
Your Local Cleaning and Sealing Experts
Welcome to Next Level Cleaning and Sealing. We are dedicated to the hardscape industry and customer satisfaction for 10 years. We understand your concerns regarding the maintenance and care of paver installations.
A restored paver driveway using our Durable 3-4 Year No SKID - No SLIP Driveway Sealer
Knowledge of Pavers
We found that most companies offering paver sealing and paver maintenance are primarily pressure washing and general restoration type companies that have little to no experience with the interlocking paver system and lack the ability to catch and fix minor issues during the maintenance process that could otherwise lead to larger issues later.  Read more about the Benefits of Paver Sealing.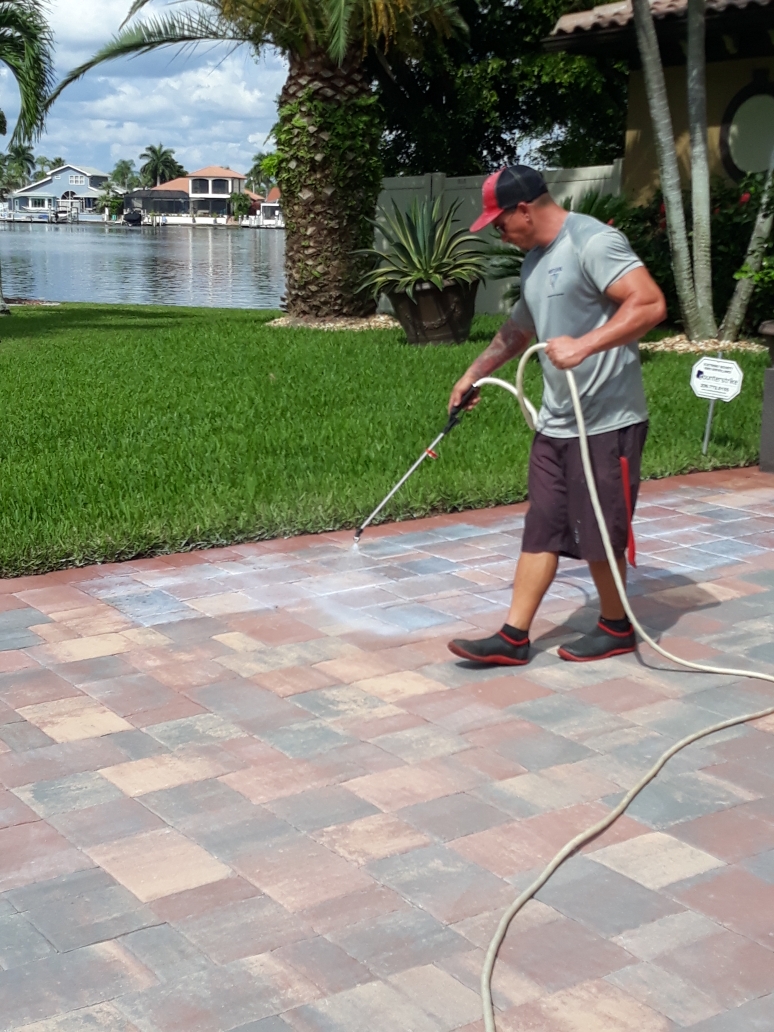 Save Hundreds When You Get  Our Driveway/Lanai Combo!
Also Discounts for Veterans and First Responders